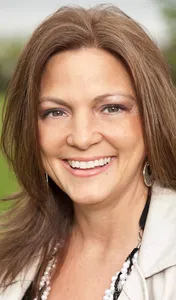 Dr. Barbara Walton is a highly experienced and successful Master Certified Coach. She is known internationally for her passion, energy, wisdom, and insightful ability to support her clients in business, leadership and relationships. Barbara is passionate about inspiring others to see the world with a deeper sense of awareness, compassion and love.

Since leaving the field of clinical psychology, she has spent the last 15 years coaching a diverse group of high-profile people: physicians, business owners, senior executives, entrepreneurs, and domestic engineers. Her focus has been on supporting and challenging them in the building of sustainable, ethical and socially responsible businesses and happier healthier lifestyles.

In addition to her coaching work, she has held leadership positions with the International Coach Federation and the ICF Foundation; has taught coaching skills to students and managers internationally and locally; and has lead team development workshops for NASA for over thirteen years.

Barbara Walton has earned the following distinctions:

International Coach Federation, Past President (2004)
Master Certified Coach
Coach University Graduate
Best Selling Author